Barcelona Yacht Charter
Include the buzzing cosmopolitan Barcelona to your yacht charter itinerary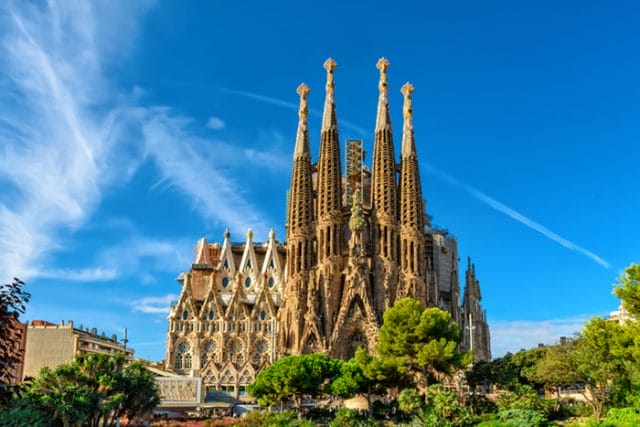 Barcelona is one of the most cosmopolitan cities in Spain with a rich history, impressive architecture, unrivaled culinary scene, and exciting nightlife. Located on the northeast coast of the Iberian Peninsula, facing the Mediterranean Sea, it is a world-leading beach destination with seven city beaches, including the top rated Barcelona Beach. It is also home to a 2000-year-old port and two separate marina areas.
The Port Vell area caters specifically to yacht charters and other tourists, with the Maremagnum shopping mall, a multiplex cinema, an IMAX theater, and Aquarium Barcelona. Because the Maremagnum is in the port area, it is allowed to open on Sundays and holidays, unlike other shopping centers in Barcelona.
Things To Do and See in Barcelona
While visiting Barcelona on your yacht charter in Spain, here are some of the beautiful sites you'll want to visit.
Park Güell
Located on Carmel Hill, this is a public park system made up of gardens and architectonic elements designed by renowned architect Antoni Gaudi. The focal point of the park is the main terrace, which is surrounded by a long bench in the form of a sea serpent that forms several enclaves. Officially opened in 1926, it was designated a UNESCO World Heritage Site in 1984.
Sagrada Família
A Basilica that has been under construction since 1882, this is another of Antoni Gaudi's spectacular designs, combining Gothic and Art Nouveau forms. With its impressive spires, intricately detailed facades, and other elaborate elements, this UNESCO World Heritage Site is the symbol of Barcelona.
Museums
Barcelona is a cultural mecca with a wide selection of museums and galleries covering different styles and eras. For Romanesque art, visit the National Museum of Art of Catalonia. For post-1945 Catalan and Spanish art, head to the Barcelona Museum of Contemporary Art. For history and archaeology, there is the Barcelona City History Museum, the Museum of the History of Catalonia, Archeology Museum of Catalonia, and the Barcelona Maritime Museum.