Mediterranean Yacht Charter Itinerary
France, Italy and Spain are the main charter areas in the West Mediterranean
West Mediterranean offers some of the most beautiful and diverse cruising grounds in the world, a perfect combination of natural beauty and buzzing coastal towns. West Mediterranean has three main charter areas:
France
France, particularly the French Riviera, is the most glamorous charter area in the Mediterranean and perhaps the world. This is the perfect destination for charter guests who desire a luxury vacation on the water complemented with Michelin star restaurants, superb local wine and star strutted coastal towns.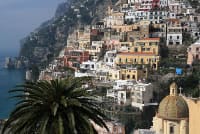 Italy
Italy is the destination for the romantic. Quaint coastal villages, seaside restaurants, great local food and wine are some of the characteristics of this area. Besides the natural beauty of the Italian coast, the area abounds in history.
Spain
While Spain boasts amazing coastline and ever fantastic Balearic Islands with an amazing natural beauty, this area is establishing itself as the party destination of the Mediterranean with hot Ibiza nightclubs and beach parties. If you wish to combine stunning nature with active nightlife, Spain is the destination for you.