Monaco Yacht Charters
Experience the glamour of Monaco onboard the world's finest superyachts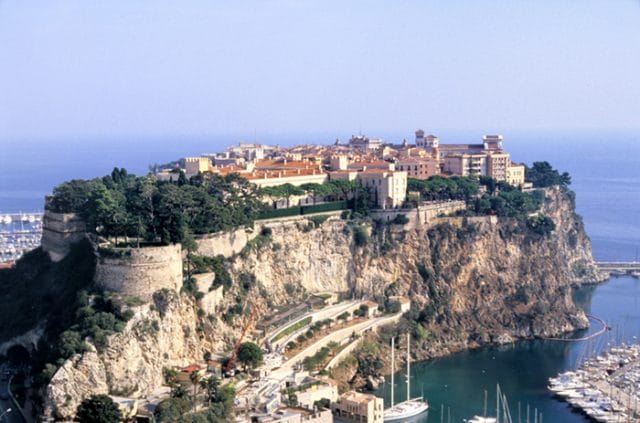 Indulge and pamper yourself in Monaco, the shining city-state centrally located on the French Riviera. Here, you'll find the ultimate in high-end travel: Michelin-starred restaurants, upscale casinos, world-class spas, and the world's finest collection of luxury yachts available for charter.
Although Monaco is one of the world's smallest nations (it's measures just 1 square mile) the city-state is a larger-than-life playground for the wealthy. Synonymous with the "good life," especially its most renowned province, Monte-Carlo, Monaco offers unspoiled sea views, beautifully manicured gardens, Formula One races, and a menu of luxury amenities, entertainment and attraction unrivaled by anywhere else in world.
No yacht charter to the Cote d'Azur would be complete without a visit to Monaco. The renowned city-state – immortalized in films like James Bond's Never Say Never Again – is one of the most famous yacht charter grounds in the Mediterranean. Where will your Monaco yacht charter take you?
Monaco Yacht Charters: What to See and Do
Featured as the backdrop of some of Hollywood's most prominent films, Monaco is as enchanting as it is quaint. Barely a square mile in size, this city-state is bordered on three sides by France and one side by the Mediterranean Sea.
Yet, even though it is officially a non-European principality, Monaco epitomizes the glitz and glamour of the French Riviera. This 500-acre oasis offers the best of the best in luxury travel.
Pamper yourself at world-class spas, enjoy a once-in-a-lifetime French-Med feast at one of Monaco's many Michelin restaurants, or play table games at one of Monte-Carlo's bejeweled, high-stakes casinos. The envy of the world, Monaco represents an exclusive enclave for the rich and famous.
Monaco Grand Prix
Every year, Formula One cars roar through the historic streets of Monte-Carlo, during the annual Monaco Grand Prix. First organized by Antony Noghès of the "Automobile Club de Monaco" in 1929, this 90-year-old race is considered one of the world's most prestigious automotive sporting events. The race is a sight to behold: The narrow course – a surprising combination of hills, hairpin turns and tunnels – is equal parts demanding and dangerous.
Jardin Exotique
Perched at the entrance to the principality, Jardin Exotique – the Exotic Garden – is home to a stunning array of cacti and succulents. Here, you'll find a unique, desert-like terrain surrounded by the calm, azure waters of the Mediterranean. The gardens also feature a prehistoric museum and a hidden cliffside cave – a view of Monaco not many see.
Prince's Palace of Monaco
Built in 1191 and located in the center of Monaco-Ville (Monaco City), the city-state's royal palace is the official residence of the Prince of Monaco. Originally a Genoese fortress, it has belonged to the House of Grimaldi since the late 13th century. Unlike other palaces of its era, which were ornately decorated in typical Renaissance or Baroque fashion, the Prince's Palace classic facades and medieval fortifications. Today, it stands adjacent to Monaco's main cathedral, creating a striking contrast to the cathedral's neo-Byzantine ornamentation and majestic infrastructure.
Oceanographic Museum of Monaco
Inaugurated in 1910, the Oceanographic Museum is one of Europe's most revered aquariums – housed in truly stunning building. The museum – built in the Baroque Revival style, and built directly into a seaside cliff – features a stunning array of marine exhibits, including multiple aquariums featuring Mediterranean flora and fauna.
Princess Grace Rose Garden
Named for Grace Kelly, who famously left Hollywood to marry the Prince of Monaco, the Garden is one of the most stunning displays of roses in the world. Here, you'll find more than 8,000 rose bushes and 300 different varietals, encompassing over 5,000 square meters. Each year, the blooms fill the air with sweet fragrance and a dazzling display of color.
Thermes Marins Monte-Carlo
Fancy yourself a relaxing spa day? Pamper yourself at Thermes Marins – a world-class, awarding-winning spa with to-die-for views and a long menu of treatments. The tranquil spa overlooks Port Hercules, and is a favorite stop for Monaco's well-heeled residents. Stop in for a three-day treatment – the ultimate in relaxation and rejuvenation – or take a 3-minute session in a sub-zero cold chamber, enjoy a refreshing sauna session, or unwind with a premium massage.
Casino de Monte-Carlo
Monaco is renowned for its casinos; yet Casino de Monte-Carlo may be the most legendary. First opened in 1863, this gaming complex offers an exclusive atmosphere for high-stakes gambling. Looking for a taste of culture? Monaco's premiere opera and ballet companies have theaters in the Casino, as well.

Le Louis XV
Monaco, of course, is known for its array of Michelin-starred restaurants. Yet, the most exquisite may be Le Louis XV. Located in the L'Hotel de Paris, this 3-star restaurant is one of the world's best – a member of the Les Grandes Tables du Monde and a Top 100 World's Best Restaurant winner. Indulge in Alain Ducasse and executive chef Franck Cerutti's Mediterranean haute cuisine, order from the restaurant's legendary wine list, and be dazzled by the meticulously decorated dining room.
Monaco Charters: Gateway to the French Riviera
Thanks to Monaco's central location in the Cote d'Azur, the city-state's Port Hercules is a center of South of France charters. You can reach Monaco – just 20 minutes from the airport in neighboring Nice – and set sail to the French Rivera's most revered destinations.
Explore the South of France aboard a Monaco yacht charter. Nearby destinations include:
Cannes – The Festival City is situated just south of Monaco, and offers a glamourous, yet rustic, escape that's decidedly French. Couture shops, high-end eateries, and of course, the Cannes International Film Festival are all reasons to visit this exclusive enclave.
Corsica – Located south of Monaco in the Mediterranean, this French island offers a unique yacht charter adventure. Stunning natural landscapes, untouched coastlines and charming seaside villages – you'll find that and much more in Corsica.
Charter a crewed superyacht in Monaco – a range of options, including motor and sailing yachts, and catamarans await. And explore the South of France in style.